Definition of success is different for everyone.
All women are heroes and we don't need any day to celebrate them. Each woman is strong and awesome in her own ways because, before being a wife, a mother, a daughter she is an individual and she is a life and human. Talking about women we often says that, women of this age got so much passion and courage and ambitions.
From chasing their dreams to full filling them. Having a firm believe on something and strictly sticking to them. Women can do all. There are successful business women, entrepreneur, mothers, teachers, doctors. Any one you can name it.
For every women the definition of success is different for some it is:
Business
Motherhood
Family
Job
Sports
Spiritual
Mental
Believing that woman can be successful only if she is working as a business woman or running a own business, but that is wrong a mother can be called a successful woman, maybe according to her that was her dream that she has achieved and got where she wanted to be. Maybe that's a complete set of life for her.
We have often seen women criticising women on her choice of life. They think being a mother is end on everything. But what we think is that that's nit the end but beginning of many beautiful chapter of life.
There are women who are single and living their dreams because living that life was their dream they are also running a successful life without depending on some one. Real islam also encourage success of a woman. Khadijah bint khauwaylid also known as Khadija al-Kubra was also a business woman and successfully  running a trading. She was a widow before she married Hazrat Muhammad PBUH.
Do not be judge of any one's choice
We should not be judge of any one's choice. We should support them. In any way we can if we dont  support them, then who will.
Amazing  entrepreneur women
In Pakistan things are changing, yess we know the word Pakistan is associated with terrorism and women suppression but that's not true. You can see different if you learn more. How can you say duck don't taste good if you haven't tried it yet or searched about it yet. So lets learn together that how Pakistan is changing in a more positive way. Women are owing businesses it may be on a smaller level but for them that is universe. So in this article let us introduce you to two amazing entrepreneur women.
Qurat ul ain Ansari- Chapter 13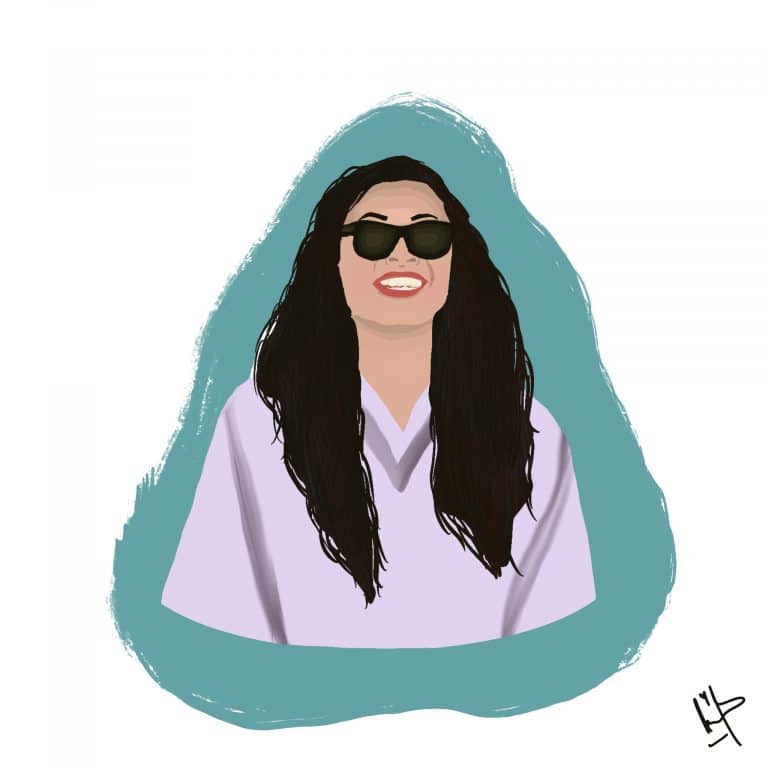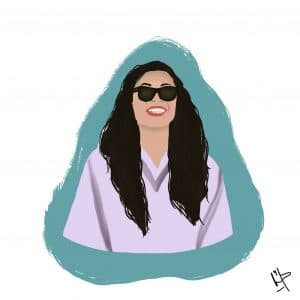 Cover story.
She is a daughter, a sister and an independent soul. Founder and CEO of Chapter13, running a successful foot wear brand along with handmade accessories. She along side her sister are rocking this field of line. Graduate from University of Manchester in Business and Management. Her sister is a graduate in Leather Accessories and Footwear Design. And she designs the foot wear. Our eyes happens to catch the spark of their beautiful collection and couldn't stop our selves from telling how amazing they are in their field. We asked them a few things to take a sneak peak in their lives and had a wonderful experience. From kohatis, peshwaris, Hand embroidered loafers and plain khussas. They are stunning.
Your currunt city and place of work
I am from lahore and working there too.
When you started all of what was going on in your mind?
In my mind was all about earning a name, my father work shop was also of shoe and I often think about how the unique craftsmanship of our local craftsmen is going to waste and our market is getting filled with imported but low quality shoes. So I decided to end this all and start a new thing locally manufactured shoes that can be sign of quality in other countries too. So me and my cousins got their heads together we were thirteen and got there where we are today. So that's why it is called Chapter 13 with a new chapter.
What challenges you have to face to get to this point?
There were not challenges as such but when, I came back after completing my degree and wanted to invest in my business my investor was having thoughts. It was not because of any capability doubt or anything but it was gender based. And there is no business with out any challenge is there?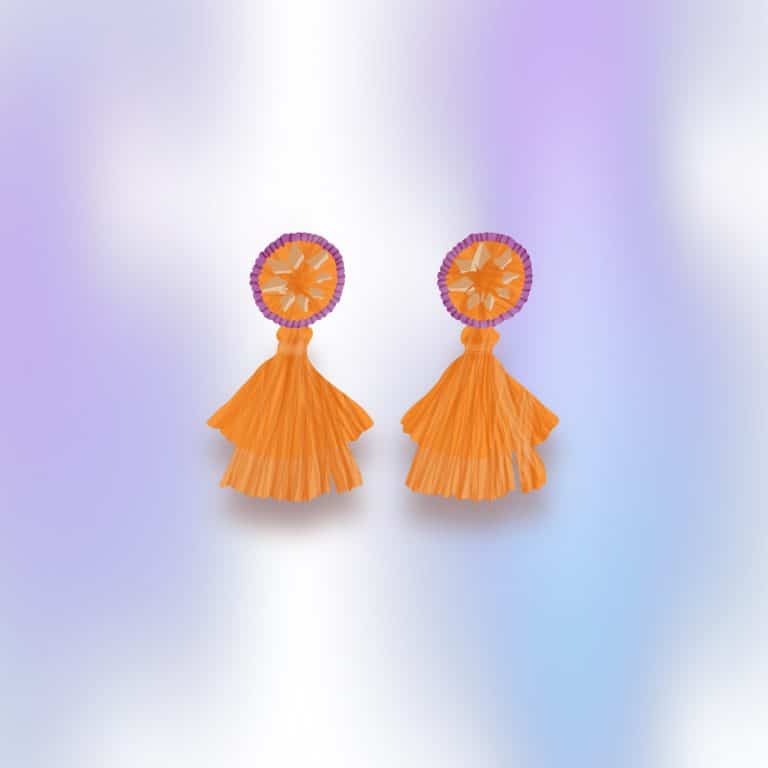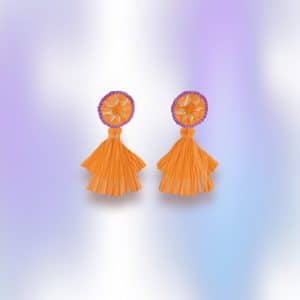 Was your family in favour of this?
Yes my family was with me in this. My family is of family of shoe manufacturers. So it was not an issue, my father trusted me and that kept me going. We have heard this often that after every successful man there is a woman standing, I would like to add in this that ; 'there is a strong and open-minded man behind a successful woman'.
Do you think having a child can be hurdle in success?
I am single so I cant comment in detail but I think if one is determined, nothing can be a big hurdle. People always find out ways to tackle the situation.
People who were against you in your business were they mostly women?
No one was against be in my business.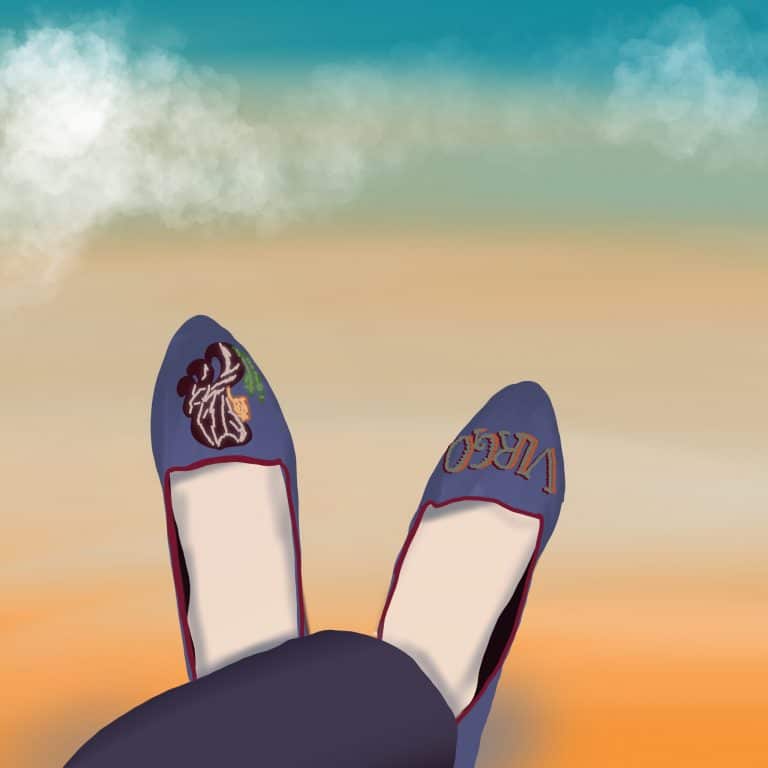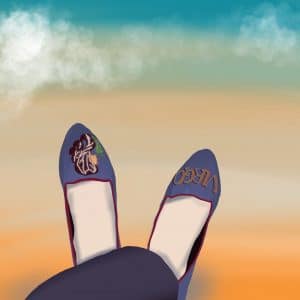 One statement or quote about women power by you for other fellow women.
"It is very important for a woman to have her own identity. Focus on your education and discovering who you are. Built yourself to stand strong and face the world."
Iqra Khakwani Asad- Iqwees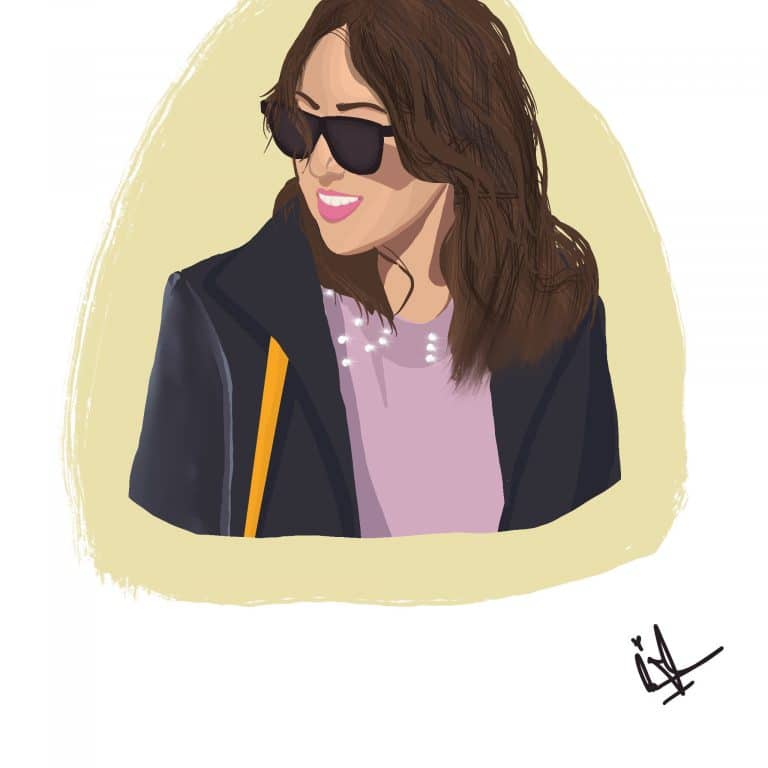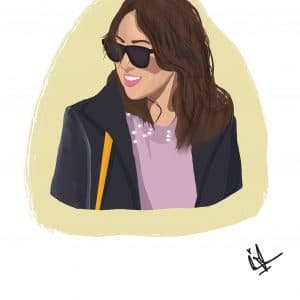 Cover story
A passionate baker, a full time mother, a daughter a loving wife all you can name. She is owner of a beautiful little bakery known as Iqwees and she is doing a wonderful job. With insta worthy cake, doughnuts and other baked goods. She caught our attention with her amazing cake design and beautiful choice of colors. She knows what she is doing. With Advanced diploma in Culinary Arts with specialization. Her mother  also part of her beautiful baking journey and do not hesitate to lend her a helping hand when it is needed. We got a chance to know her a little and we are blown away with her humble personality. She is an amazing woman.
Your currunt city and place of work
I am from lahore and my bakery is here too.
When you started all this what was going in your beautiful mind?
Iqwee's was the result of having a hobby. My friends loved what I baked for them. So I just started out with bringing friends birthday cakes and other baked goods. And then we had a MUN and I put up a stall. And basically it all just started from there.
How old were you?
I was about 19. A teenager.
What made you get in this business?
My Passion, passion for baking started it all.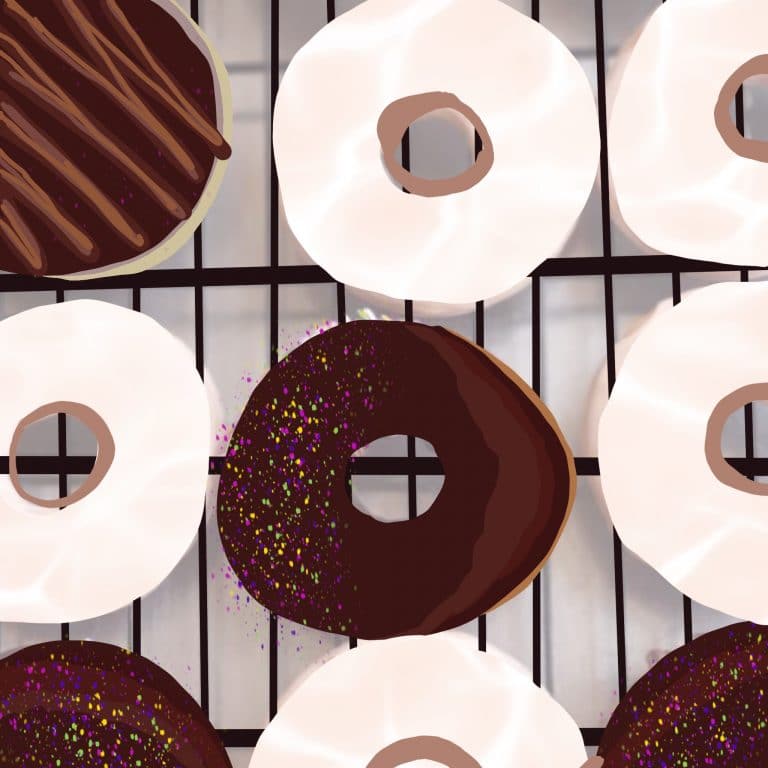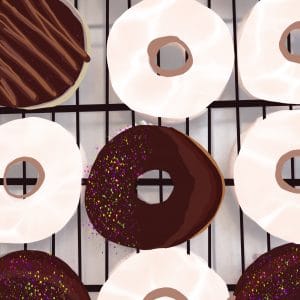 Are you thinking about going international?
I'm still busy trying to set up locally. When and if the opportunity presents itself why not.
Do you think a child can be stone in success?
Oh not at all. If anything it can be a major building block.
What challenges you have to face to get to this point?
Definitely establishing a name for ourselves in the market. I didn't know marketing, I didn't have the capital, I didn't possess business skills. But gradually with time and with the help of my family and Husband I started to grow and learn. We started reinvesting everything we made back into the business. Alhamdulillah we definitely have grown. But what growth doesn't have challenges?

Do you have to challenge the society?
Well No, not really. I never had anyone "against" my decision per say. Or at least no one to my face.
Was your family in favor of you?
Always. They are my ultimate support system.
One statement or quote about women power by you to other fellow women
"Never let anyone tell you you can't. Never believe anyone who tells you you don't deserve what you want. Stay true to yourself."
Well we hope you had enjoyed reading about them both. Passion and ambition is all it takes. Nothing comes easy. Your dreams your goals nothing. But at the end it is worth it. So keep on trying. And eventually you will be successful. How believing in your self is important so is discovering your self. So don't hold your self back and get up and keep working.
'You can be be next you.'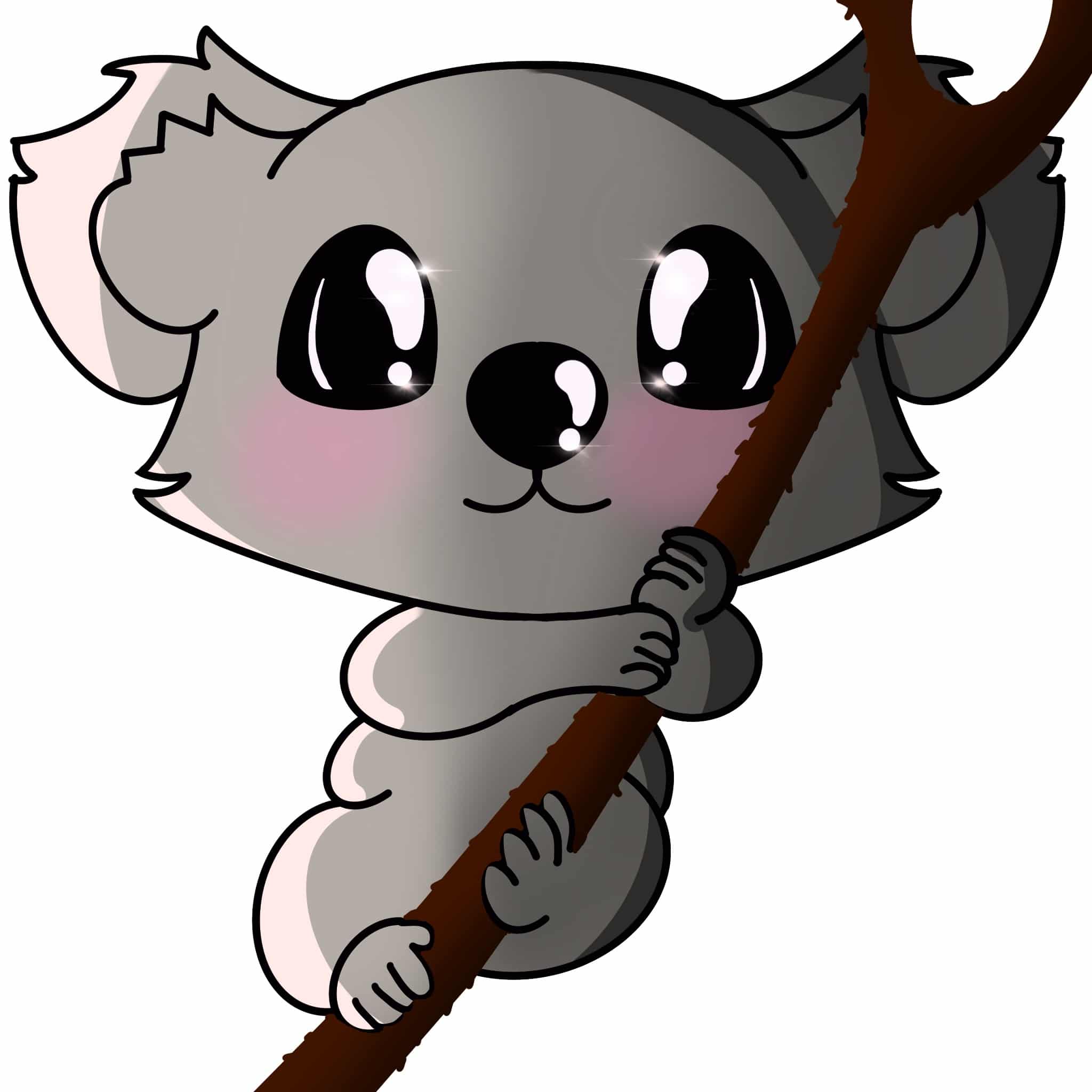 Meet 'Lazy Koala'
Hey there! I'm the 'Lazy Koala', but don't let the name fool you. I'm super passionate about writing and art. Here's a bit about me:
What I Do:
Writing: I love telling stories and sharing cool stuff about life, love, and everything in between. If you've ever felt a certain way or had a crazy thought, chances are I've written about it!
Art: When I'm not writing, I'm drawing. Each piece of art I create is like a piece of my heart on paper.
Cool Stuff About Me:
I started "Koala Tea Writes" to share my thoughts, stories, and art with awesome people like you.
Ever wondered why I call myself 'Lazy Koala'? It's because I believe in taking breaks and finding inspiration in the quiet moments.
Expertise:
Information Buff: Ever wondered about the stars, ancient civilizations, or the latest tech trends? I delve into informational writings of all kinds, breaking down complex topics into fun and easy-to-understand pieces.
Voice for Change: I'm not just about facts; I'm about feelings too. I pen motivational writings on a range of social issues, aiming to inspire change, spread awareness, and ignite passion.
Product Guru: Whether it's the latest sports gear, must-have beauty products, or the coolest tech gadgets, I've got you covered. I review all kinds of products, giving you the lowdown on what's worth your time and money.
Chef-at-Heart: My kitchen is my playground! Discover food recipes of all kinds with me – from quick breakfasts to lavish dinners, from traditional dishes to modern twists, and from appetizing starters to delectable main courses.
Let's Chat: I'm all over social media! You can find me on Facebook, Instagram, Twitter, YouTube and Pinterest. I love hearing from readers, so don't be shy!
My Belief: I think everyone has a story to tell and a dream to chase. So, always spread love, find your happy moments, and go after what you love with all your heart. More About me?
Wanna Talk?: Got questions or just want to share something cool? Hit me up through the contact page on "Koala Tea Writes."